WoW
Jan 14, 2020 10:00 am CT
Press F for our chances at account-wide Essences — there will be no patch 8.3.5 for WoW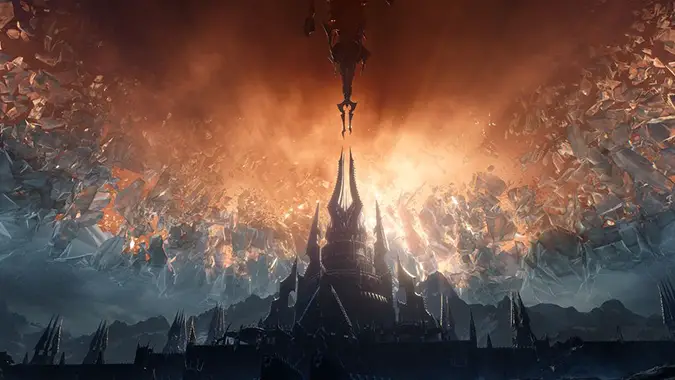 Patch 8.3: Visions of N'Zoth arrives as soon as servers go live, so why on Azeroth are we worrying about 8.3.5? Blame Ion Hazzikostas.
Millenium recently interviewed World of Warcraft's Game Director, and while the focus of the interview was 8.3 and Shadowlands, Hazzikostas fielded a question about a patch 8.3.5 in relation to game rewards with a fairly clear statement: Visions of N'Zoth is our endgame. 
First of all, just to get it out of the way, we currently don't have any 8.3.5 plans — there may be some small systems tweaks or updates for stability between now and Shadowlands, but Visions of N'Zoth is really the concluding chapter of Battle for Azeroth, and we're excited to focus our attention on Shadowlands and the upcoming beta for Shadowlands that'll be opening up over the course of the year.
Bummed? Yeah. Without dropping some serious spoilers, the 8.3's in-game cinematics let us know where faction politics stand at the end of 8.3's storyline, so I don't find this statement particularly shocking. There are some key parts to keep in mind for planning purposes. First, assume we hold to the "No later than December 31, 2020" from the Shadowlands pre-purchase agreement. Now, remember from the Ny'alotha raid unlock schedule that Mythic Ny'alotha unlocks January 28. Blizzard has been pretty consistent in releasing a major patch every 3-4 months during Battle for Azeroth, but it looks like we may be staring down 10 months of no new content. And while hotfixes are definitely a thing, that also makes it sound like account-bound Essences are unlikely to happen as well, since we would have expected those in an 8.3.5 patch.
Whether or not we should start debating a content drought remains to be seen; as we have learned quite recently, these release dates are not set in stone. Don't let the good news sneak by you in the second half of that sentence! I am referring, of course, to the beta for Shadowlands. We were anticipating a beta in the not-too-distant future based on the estimated 2020 release. This would definitely be a good way to break up almost a year of no major changes.
Are you bummed that there's no 8.3.5 on the radar or ready and raring for the next expansion? Let us know in the comments and check out the full interview for additional details about patch 8.3 and Shadowlands.