WoW
Jan 28, 2020 9:00 am CT
Battle for Azeroth's final race for world first kicks off today in Ny'alotha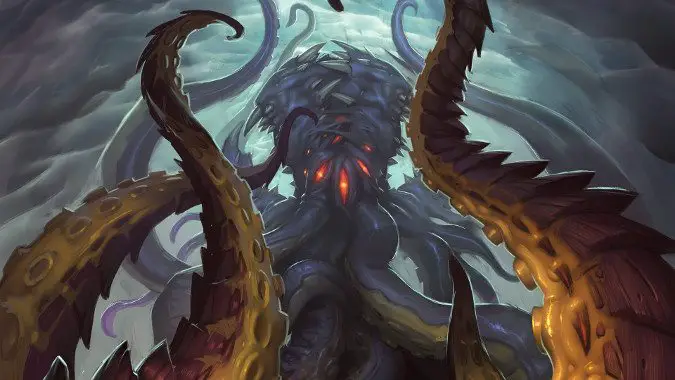 With the release of patch 8.3 and the Ny'alotha raid, we've got another World First race about to start! Method has once again put together a huge event with a massive crew that is going to be streaming together from Germany. Joining them is a who's who of top guilds from around the world for a 24/7 raiding experience on their Twitch channel. The whole thing kicks off on January 28th when Mythic difficulty becomes available for Ny'alotha.
Since the weekly restart happens on Tuesdays for North America, they have the first crack at the raid, and Limit's stream is live now even though the servers aren't quite up yet. Method hasn't let a little something like a 24 hour head start stand in their way though. They've taken World First in Uldir, The Battle of Dazar'alor, and Eternal Palace. The only raid in Battle for Azeroth that they didn't come first in was when Pieces beat Uu'nat in the Crucible of Storms first.
North American guild Limit has been nipping at their heels the whole way. All throughout Battle for Azeroth they've been neck and neck with Method — sometimes as close as an hour behind. Limit got the second kill of G'huun only one hour after Method did. Limit will be doing its own race to world first stream, including Pieces and other competitive guilds.
With nine guilds on Method's stream and four more on Limit's stream, this is going to be the largest raiding event of the year!
I've found that these races have been a lot of fun to watch, and I'm not the only one tuning in. The previous races have been ranked as some of the top esports events for Twitch. It's the easiest way to see the pinnacle of raiding without having to spend hours and hours grinding materials for potions and professions. Having such amazing commentators on hand for the entire event also makes it much easier to understand what's happening — now if only they could provide commentary for my raids maybe I wouldn't have wiped so many times on Ogrozoa.
I know who's going to be the biggest winner before the streams even start rolling. Once again Method has partnered with the charity Save the Children. They'll be raising money for them throughout the whole event. During the Eternal Palace race, they raised over sixty thousand dollars to help children around the world! That's six times what their first goal was during the Dazar'alor race! As these events get more and more recognition I'm continually impressed at how much the Warcraft community will come together to support good causes.
Do you think this is Limit's race finally, or will Method remain dominant for the final tier of the expansion? I can't wait to find out!