Which zone or Covenant has surprised you the most so far? Have your plans changed by leveling?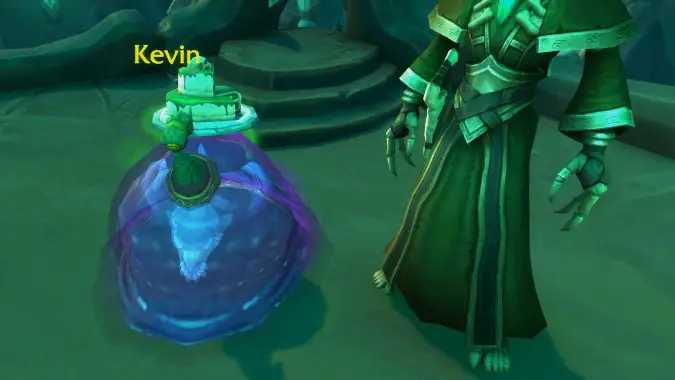 I admit it: Despite Jellycat existing, I hated Maldraxxus for months. Of the four zones in Shadowlands, it was the only one whose general aesthetic didn't gel with me at all. Necrolords were the sole Covenant I knew, for sure, I wouldn't like. Might makes right? The weak must perish? Those are concepts I despise. And why in The Arbiter's name would you purposefully make the members of your Covenant all look like skeletons or flesh-stitched abominations? "Will those people never outgrow their metal band album cover phase?" I questioned myself.
But then I got to actually play in Maldraxxus. And the experience was wholly different from what I had first imagined. Maldraxxus had the coolest quest-givers, in my opinion! Draka, a former raid boss, and this-third-important-lore-character-who-I-will-not-name-for-the-sake-of-spoilers were all a hoot to work with. And as we progressed through the zone and worked more and more with them, I found a different side of the Necrolords that I was not expecting — a side that I can certainly respect, and one I can get on board with.
Bastion was also surprising, in a sense. The zone was far more gorgeous than I was expecting it to be — both Ardenweald and it already rank at the top among the most beautiful zones I've ever seen in World of Warcraft. I can't say I'm too thrilled about the actual denizens of Bastion — but I absolutely love Kleia, and I adore those superdumb Stewards so much. The Kyrian Covenant certainly holds much more appeal to me after experiencing it than it did before. (I'm still mostly about the Night Fae, though.)
How about you? Did any of those zones or Covenants surprise you during your leveling experience? Did your opinions change, either positively or negatively, about any of them — to the point of modifying your original plans of Covenant choice for your characters? What other aspects about the Shadowlands zones have impacted and awed you?