Celebrate Blizzard's 30th anniversary with some gorgeous new collectibles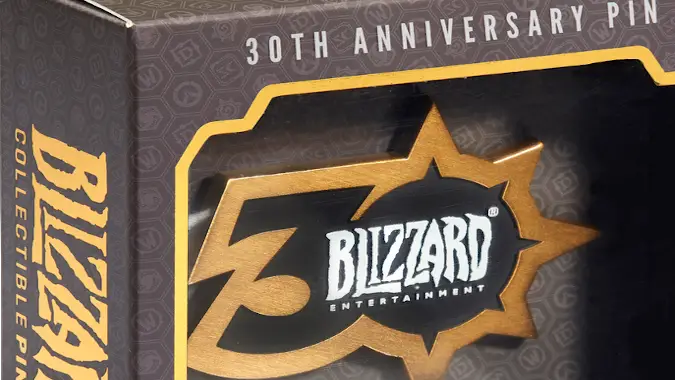 Blizzard Entertainment celebrates their 30th anniversary this year, and while they can't pull out all the stops in the usual fashion, BlizzConline is coming on February 19, and there's a pretty sweet collection of rewards that you can buy for your in-game needs — like a really badass Polar Bear mount. But in-game isn't the only place that you can get your hands on some 30th anniversary swag from Blizzard. There'll be a bunch of amazing looking merchandise you can get to commemorate the occasion.
The official 30th anniversary logo uses the ring from the base of the Orc statue at the Blizzard campus for the zero in the number thirty, which I thought was a neat bit of design — especially since that ring also has the eight Blizzard core values on it. As a part of the 30th anniversary collection, you can get that thoughtful logo on a variety of outerwear like sweaters and shirts, a lanyard for your keys, lapel pins, journals, puzzles — and more!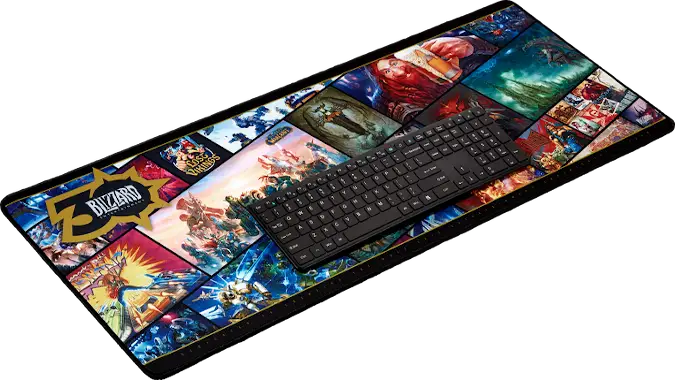 There's even this gorgeous desk mat with key art from all of Blizzard's properties over the last thirty years. On the right you can see Illidan brooding from The Burning Crusade, some Heroes of the Storm art from the Mechastorm event, The Lost Vikings make an appearance, and Rock 'n' Roll Racing gets a place of prominence on the left side. The mat looks big enough that you'd probably need a pretty large desk to use it — unless you wanted to just hang it up on your wall that is.
BlizzConline won't just have the 30th anniversary collection though — there's also a collectible Helm of Domination that's 17-inches tall! That'll set you back a cool $300. Sadly it doesn't look like it comes with a malevolent mind-controlling spirit. Also, unlike the Mass Effect Legendary Cache, you won't be able to wear this helmet. You could probably modify it a bit if you wanted to make your cat the next Lich King. You'll also be able to grow your army of plush Murlocs with a new Purple Murloc plush to match the recently found Glimr.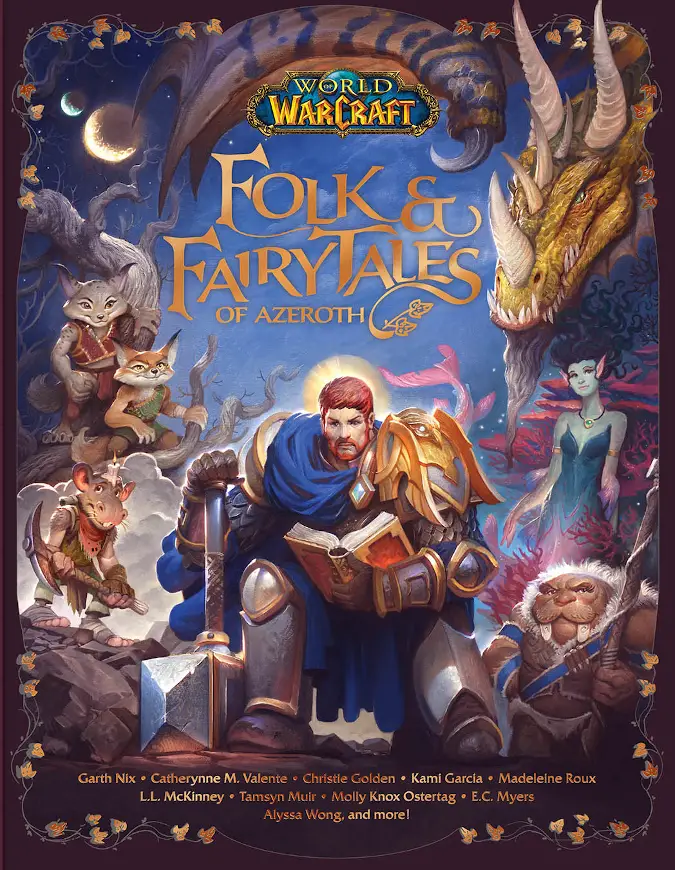 A brace of new books
We're also getting a bunch of new books from and about the Blizzard universes. There's a collection of Warcraft in-universe short lore tidbits called Folk and Fairy Tales of Azeroth that I'm eagerly awaiting my opportunity to read. I love folk tales, and I can't wait to see what has helped shaped the world of Azeroth. That Kobold on the cover makes me think that maybe we'll get some delicious candle related lore. On top of that, there's a new World of Warcraft cookbook where Nomi will take us through Pandaren cooking and beyond. They even mention that there'll be some Shadowlands recipes in there, so maybe we'll be able to see how close to the actual recipe our own Rob Flanagan came with his Meaty Apple Dumpling recipe.
If your coffee table looks a little bare right now, you'll be able to spruce it up with new Hearthstone and Overwatch art books. When I got to visit the Blizzard campus at BlizzCon 2019, they had a Hearthstone art exhibition up in their museum, and I could've spent the whole day there just looking at all of the amazing concept art that never even makes it into Hearthstone. Now I'd be able to do that, all from the comfort of my own home!
This all will be pre-orderable from the Blizzard Gear store starting on February 19 when BlizzConline kicks off.  I can't wait until we get closer to the event to see what else they have up their sleeves. Maybe this will be the year that they sell us an official Jetpack Cat plush to go alongside all of the Murloc plushes. Fingers crossed!