WRUP: Two weeks left in the year and Team Blizzard Watch is getting in the holiday spirit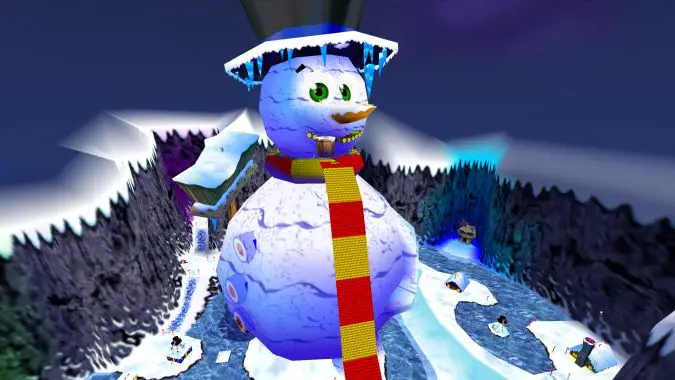 Hello and happy Friday! Every week is a new surprise — in today's case, that means the surprise of Activision employees waking up to union-busting emails. Of course, there's more going on than just news that makes you want to laugh, cry, and sigh all at the same time.
That's what WRUP – What aRe yoU Playing — is here for! So please join us as we focus on the positive and discuss all the fun, happy things we're getting up to this weekend.
Before we dive into details, here's quick preview of everything we're playing:
Assassin's Creed Odyssey / Assassin's Creed Valhalla / Ruined King / Octopath Traveler / Wrath of the Righteous
American Truck Simulator
Mass Effect
Myst / WoW
Assassin's Creed Odyssey / Assassin's Creed Valhalla
It Takes Two / Ruined King / Mass Effect
Atelier Ryza
Star Wars: The Old Republic / Hearthstone
WoW / Hearthstone / Shin Megami Tensei V
Animal Crossing
Halo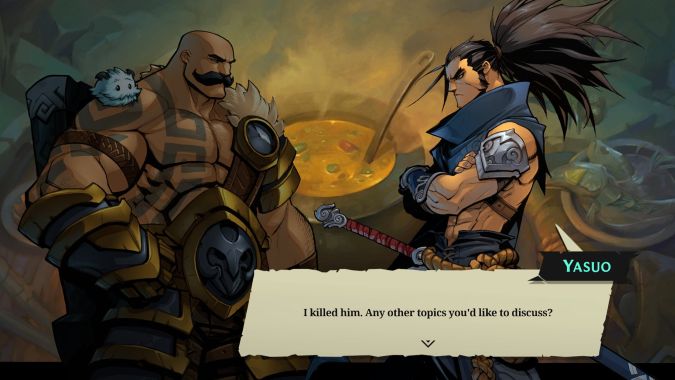 Matthew Rossi:I just finished the new Assassin's Creed Odyssey DLC (yes, that's right, DLC for a game that left active dev in 2019) and it was fantastic, just because Kassandra is fantastic and Melisanthi Mahut puts so much into this voice performance it's a crime she didn't win the award for it back in 2018. Next up will be Kassandra's appearance in Assassin's Creed Valhalla, and after I finish that, I have Ruined King, Octopath Traveler, and probably more Wrath of the Righteous. That game is eating my spare time.
Anna Bell: I'm playing American Truck Simulator because there's a holiday event!
Elizabeth Harper: I'm playing Mass Effect because of course I'm playing Mass Effect. It's been a long week so, really, what better way to wind down?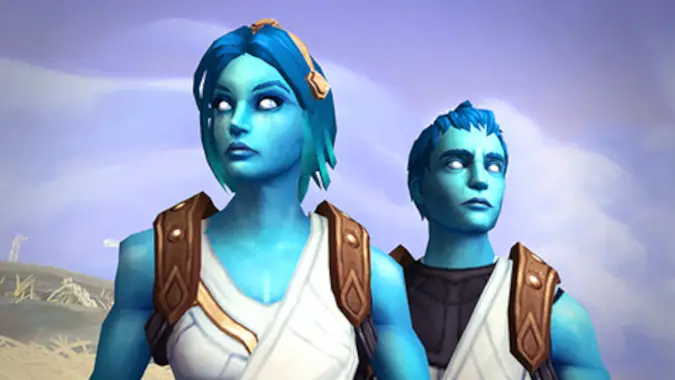 Deb Montague: I got a bonus from work so…I bought Myst, and a pizza but, most importantly, Myst. I played it, back when it first came out; still have the original CD and boxes. I'm in awe of what they were able to create so long ago. I've been taking my time, what little I have, and going very slowly, stopping to look around. I remember some things absolutely stumping me.
I wrote a horror movie which sort of took over my creativity the last couple of weeks. It's based off a story a friend wrote so turning it into a feature script was a Christmas gift to her. I hope she likes what I did to it.
In the WoW front, I got the new Legion Timewalking mount but no other mounts have decided to grace me with their presence. So close to becoming exalted with Death's Advance but I really, really, really dislike Korthia. These broken terrain zones are never ones I like spending much time in. I get why there are hills and rills and ridges and giant cracks in the ground, but I dislike that landscape intensely. I remember reading that Old Nagrand is one of the most liked zones in the game. That gently rolling landscape is lovely to look and fun to run across. Got the battle pet off Kel'thuzad in Sanctum, which was a highlight of last week.
I'll be working over the Christmas holiday and I want to put in a reminder if you know people who are working over the holiday. Be extra kind. If you're requesting service of someone, and you can, tip them. There are a lot of people for whom Christmas is simply December 25th. Thank them for doing their job so you don't have to think about things and can enjoy being merry.
Joe Perez: Not much gaming in my future, with holidays and such a foot.
I am, however, trying to make time to get through the new stuff for Assassin's Creed Odyssey and Valhalla, and maybe I can still find that Normal Sylvanas kill on my hunter.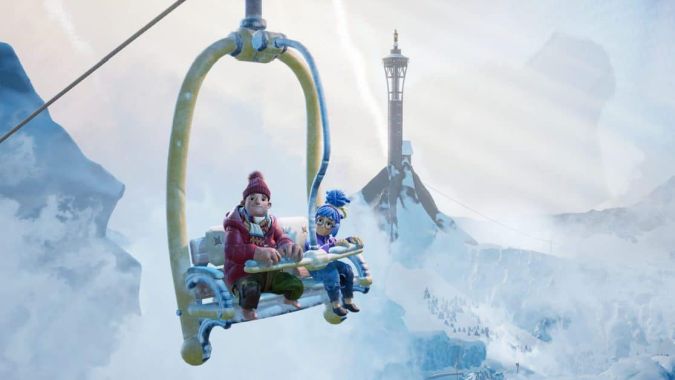 Mitch "Mitch" Mitchell: This weekend is the last weekend before Christmas, which means it's probably just going to be chaotic, despite not actually having much on my calendar. There are a lot of work deadlines looming and some holiday gifts to be bought, and I wish I had more time for it all.
That said, my goal is to play a lot more It Takes Two this weekend, catch up on Critical Role (I'm behind 1.5 episodes as of this writing now 2.5), and then maybe some Ruined King or Mass Effect. My Strahd campaign is also set to end (for real this time) on Sunday, and I'm frankly quite excited to see if I can kill my party (long story).
Anna Washenko: I recently started playing Atelier Ryza and am enjoying the heck out of it. Which really isn't a surprise, because I also enjoyed the heck out of Atelier Sophie a couple years back (and expect to do so again when its sequel comes out early next year). The franchise has all my favorite things: gathering, crafting, and friends. What's not to love? So I think my weekend will include a nice long session of relaxing alchemy.
It's also getting close enough to Christmas that I'm starting to watch my serious favorite movies. I've heard good things about Love Hard and Single All the Way, so am looking forward to checking those out. And we're big fans of A Very Murray Christmas in my house, so that's probably going in the weekend plans. Along with a nice glass of scotch, which is the optimal way to watch that movie. Cheers!
Ted Atchley: My friend and I are planning on doing the Life Day and 10th Anniversary content in Star Wars: The Old Republic. Despite being a launch day player of the game, I've missed many anniversaries over the years, so much of this will be new to me. I'm still playing Hearthstone almost daily enjoying both Mercenaries and Battlegrounds.
Christmas actually starts for us this weekend with my Dad's side of the family coming to town. We've been playing what Liz affectionately refers to schedule Jenga, but we finally settled on this weekend. It does mean putting off seeing Spider-Man: No Way Home until Sunday. I'll have to dodge spoilers like Neo in The Matrix.
Phil Xavier: I decided to self-impose a limit to my daily WoW playing, so I'm playing less of that for a while.
The downside of spending a lot of time playing alts is that burnout creeps in silently, but quickly. It's strange: you're enjoying the game, and you want to keep doing daily/weekly content on all of your different characters, and at some point you realize "oh, I've been playing a lot more WoW lately!", but you don't think much of it — you're having fun, after all! It doesn't feel like a chore, you're actually enjoying it!
…until one day you simply look at your list of characters and, out of the blue, you don't feel like doing Callings, or going to Korthia, or killing a World Boss anymore.
My theory is that those repetitive actions that you can knock out pretty quickly give you lots of short-term satisfaction; but that kind of satisfaction eventually runs out, and your brain moves on to craving long-term satisfaction. Those small, quick goals simply don't provide enough dopamine anymore — perhaps because you feel like you're no longer making any real, tangible progress. You eventually surpass that initial stage where you're replacing questing greens with gear from the latest content zone — that stage feels super fun! But after that point, you need to really invest yourself in a character to move from "catching up" mode to "gearing up" mode; and that's mostly unfeasible when you're playing lots and lots of alts instead of focusing on your main (or on a very small number of mains).
So, anyway, that's why I'm playing a lot more Hearthstone, and back to SMT V with a vengeance.
Andrew Powers: I won't be playing anything, I'm going to Seattle for vacation. No PC. Ok, I'll probably log into Animal Crossing on my son's Switch. And I'll watch the new season of The Witcher on a laptop in the hotel at night. But I don't have any games loaded on that laptop.
Cory Taylor: Halo and goodbye
Welp. I guess that's how we're ending it this week! See you… maybe next week? Maybe next year! Until then, why not let us know what you're playing?