Blizzard Watch Weekly: World of Warcraft turns 19 and Hearthstone heads to the Badlands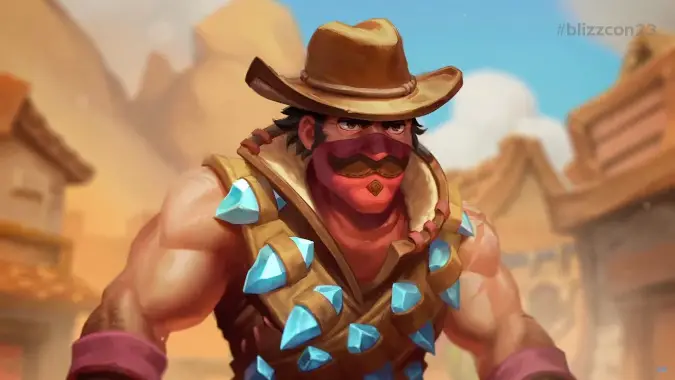 The news never stops, does it? Things from Blizzard have been pretty busy in the lead up to the holiday season, and I'm back to doing this roundup to help you keep up with it all. But if you're looking to catch up on news that's a little bit older, we also have a roundup of everything that happened at BlizzCon.
Good? Good. Now let's take a look at what happened this week as well as what's coming soon.
Now live
Coming soon
November 20 – 27: Mother's Blessing is returning to Diablo 4 next week, giving all players +35% gold and XP (multiplicative). If you haven't checked in on the game recently, Season 2's myriad vampiric powers are pretty fun, and the latest XP buffs — even before counting Mother's Blessing — have improved the game's leveling grind. It's a great time to play!
November 30: WoW Classic takes us to a strange alternate version of World of Warcraft in Season of Discovery, where you'll explore Azeroth to unlock new class abilities, so you can finally play that healing Mage you've always wanted to. There's also a new raid in Blackfathom Deep raid, giving us a new take on the old dungeon. Are you excited? Because I'm pretty excited.
December 5 – January 23: A little further out, Diablo 4 will be launching a new end-game challenge with the Abattoir of Zir, which sends level 100 players through an increasingly difficult gauntlet until they die. Sounds like Diablo in a nutshell.
Transmog watch!
There are so many new customizations and cosmetics, I can't cover them all, but here are some interesting new looks that stood out to me.
As to the rest, Trolls, Draenei, and Warlock demons are getting some new customizations to perfect their look. Needless to say, there's a lot of great transmog on the way with patch 10.2.5, which we expect to launch early next year.
And to wrap up, you've probably heard by now that the site is struggling and we could use your help to keep going. Patreon provides the majority of our funding, and though we're looking to improve ad revenue it doesn't fully support the site. If you can afford to subscribe to Blizzard Watch on Patreon, it helps us keep making the content you (hopefully) love.
But whether you can support us financially or not, I'm glad you're here. Thanks for reading.
Please support us on Patreon by subscribing or increasing your Patreon tier. Donate by November 30 so we can keep creating the quality content you enjoy.