Everything you need to know about Hearthstone's Blackrock Mountain Adventure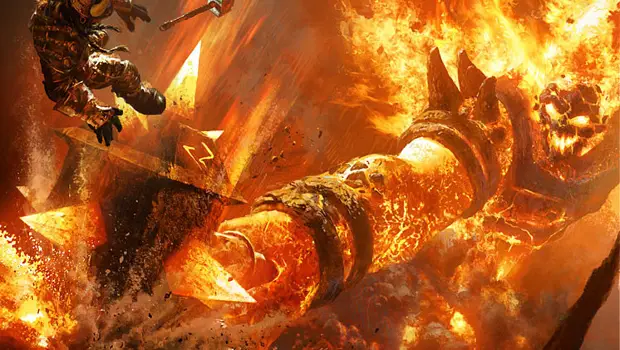 If you haven't been keeping up with all things Hearthstone (or you, like me, are just really bad at ranked play), you may want to know that today we'll see the release of the game's next adventure mode in the form of the Blackrock Mountain Adventure. If you haven't experienced adventure mode before, it's a single player game mode in which you defeat bosses and complete class challenges, with wings  (Blackrock Mountain has five) that will be available every week until all are open — and the first wing is due out today.
As you adventure, you'll be able to fight 17 different bosses, compete in 9 class challenges, and earn 31 brand new cards — complete with the same kind of boss dialog you'd expect from a raid dungeon. Want all the details? Check out the latest Hearthstone patch notes, which set us up for the Blackrock Mountain release.
As you might guess from the name, Blackrock Mountain is home to 5 "wings" of boss fights, each of which is themed after a different dungeon in World of Warcraft's Blackrock Mountain. Each wing is available in normal and, for a serious challenge, heroic difficulty modes. In Blackrock Mountain, you'll find:
And if those wing previews didn't give you a complete picture of just what to expect in Blackrock Mountain, take a peek at the cards previewed at PAX as well as the latest card preview, which gives you a sneak peek at all of the cards coming your way in this new adventure. You won't be able to earn all the cards until each wing is out, but that's no reason not to start planning how they'll fit into your Hearthstone decks.
The downside to all this new content? It comes at a cost. You can buy the entire adventure for $24.99 — and if you read this before the adventure launches, you can pre-order it and get a bonus card back. If that's too steep, you'll be able to purchase each wing individually individually, for 700 gold or $6.99 per wing.
So get ready to head down to Blackrock Mountain — and, of course, happy adventuring!