Is Wolcen the Diablo 4 killer? Probably not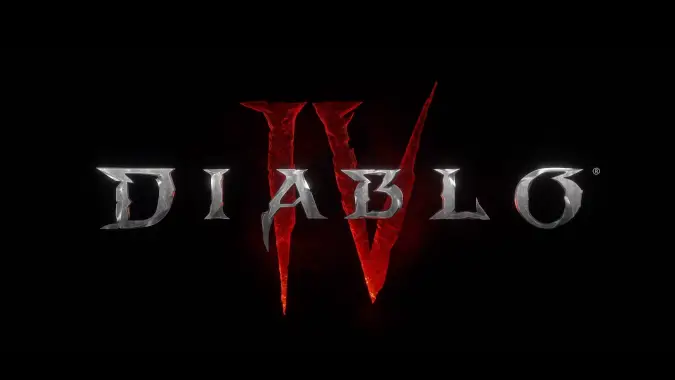 The shiny brand new Action RPG title Wolcen: Lords of Mayhem recently released into the market. As an isometric open-world game based in an apocalyptic style world, Wolcen is a unique addition. It's technically been available on Steam Early Access since 2016, following a very successful Kickstarter campaign (under the game title Umbra) in 2015. The title's launch has been notable both in how lovely and engaging the game is proving to be, as well as a few tiny initial bugs. They're just small things, such as hours of people not being able to connect on Day 1, characters and stashes disappearing following a hotfix, and two days of server unavailability (restricting everyone to offline play).
All that, and more, add up to why I don't think Diablo 4 is at any risk following the release of Wolcen.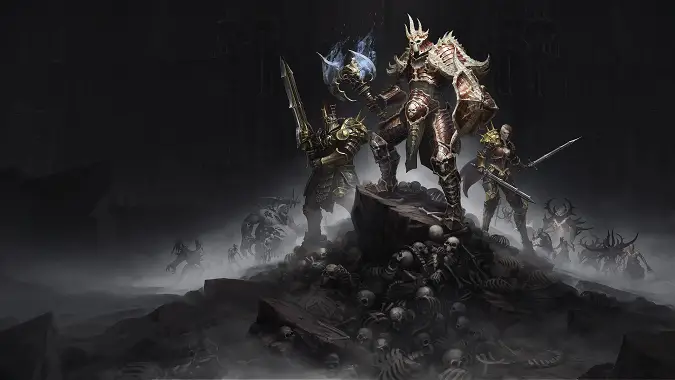 New does not equal perfect
First, Wolcen is new — fresh out of the box, never before been a title new. It's still got the shiny on it, and believe me, there's a lot of shiny in the Cryengine powered title. However, new games always have a singular risk: interest. Wolcen right now is relying on player feedback from streamers, review sites like Metacritic, and comments on Steam — the current platform selling the game — to draw interest. On the one hand, that is exciting! When was the last time you played a genuinely new title?
However, it also means any bad press has a compounding effect. The server issues from launch week alone have resulted in many angry comments on Steam and the developer's Discord server. "Should I buy it" queries to streamers currently playing the title varies from "oh my god yes this is amazing" to "stay away for a few weeks, let them patch" to "I just don't know." Is the popularity due to the novelty of a title?
Meanwhile, the Diablo franchise has been around for 20+ years now. Yes, Diablo 3 has had its flaws. The D3 launch in 2012 remains memorable primarily due to the "The Servers are Busy at this time. Please try again later. (Error 37)" showing up for millions of new and returning players. But those millions kept showing up, and here we are almost eight years following said launch, approaching Season 20, continuing to play the game. Diablo 2 is still actively streamed on Twitch; the title currently has 1400 viewers while I am writing this. For comparison, D3 has 291 viewers.
But if Wolcen is so darn popular, why is anyone still playing Diablo?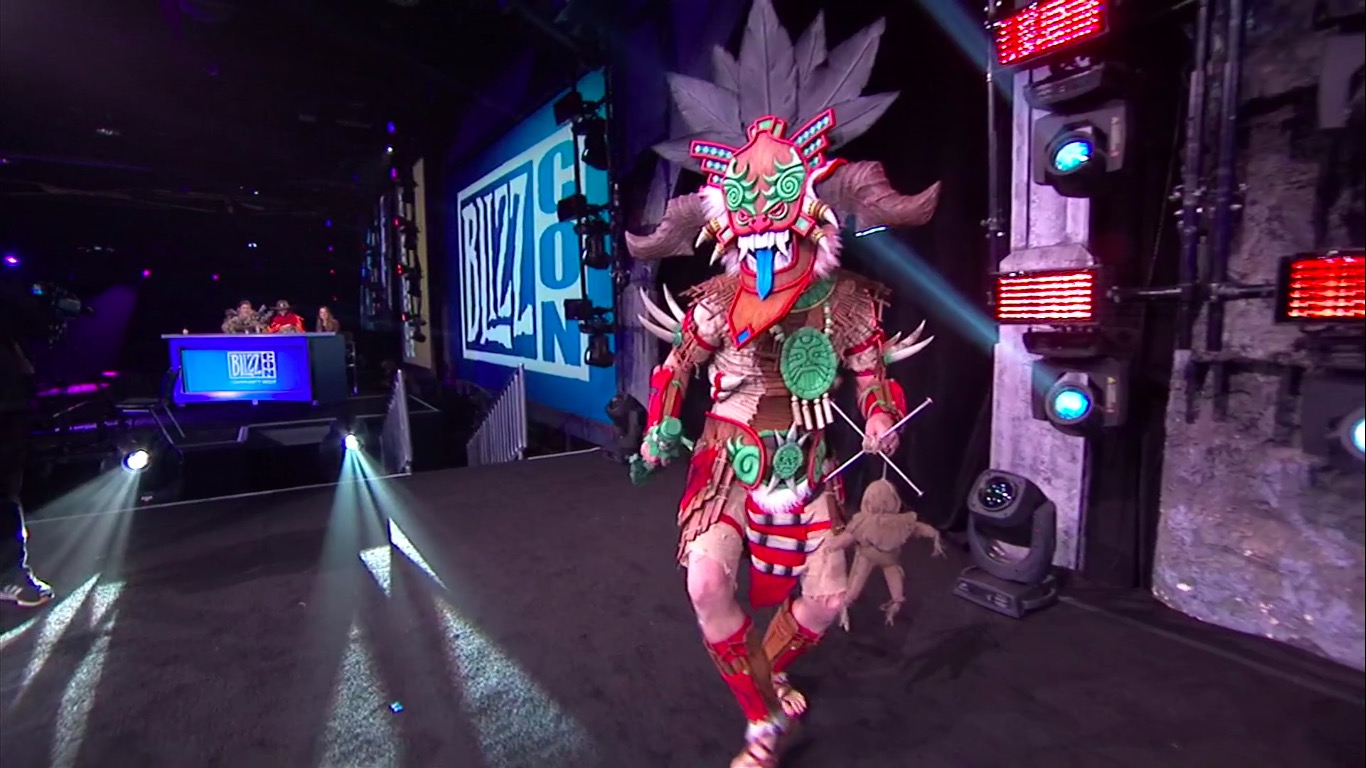 Never underestimate the power of a diehard fan
As stated above, Diablo has been around for a hot minute. You can still buy the original title on GOG.com, and it is a streaming category on Twitch that people still use! Despite the hubbub around the initial announcement, people are looking forward to the release of Diablo Immortal. D3 PTR feedback is received — through the forums, Reddit, streams, and so on — and routed to the developers for review. The devs perform Seasonal and non-seasonal performance analysis for game balance purposes. Players may not always feel heard, but the Diablo team is listening. They are communicating more regularly than ever, keeping us excited for D4. In short, an established fanbase is a powerful thing.
Meanwhile, Wolcen's roots are in a Kickstarter campaign. They started small, and honestly, they are still startup-esque with around 20 people. In a lot of ways, maintaining a small team is pretty impressive; it's easy to know who worked on your favorite features. The voices to the community from the studio are unique individuals wearing a lot of hats — when you're speaking to "the story developer," they may well be the company CEO as well. Conversely, it also means that your voice has a chance to be lost in the overall launch noise. The Wolcen team has been making a valiant effort with communications through their Discord and Twitter accounts, but it has to be a lot to manage for a small studio. And speaking of which…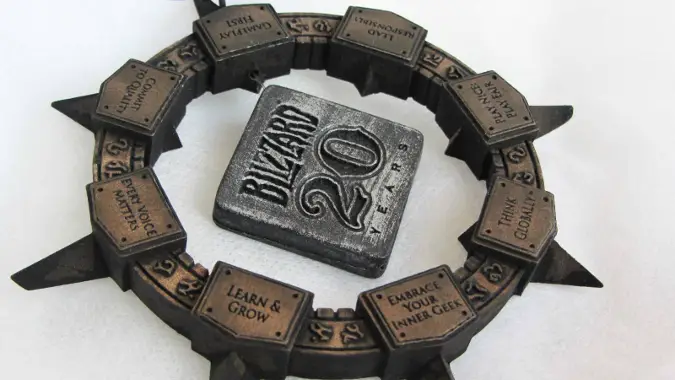 Sometimes, money does help
Wolcen Studio develops Wolcen; they are an equally new game studio. Now, if Wolcen is any indicator, the studio can pump out some gorgeous and compelling titles! Even if Wolcen remains the only franchise that they add onto and branch out, they have a lot to work with and grow. But as a new company, things like revenue become a lot more critical in terms of how future titles will come forth. Admittedly, the company could go the Kickstarter route again, but how long is that a viable (or even acceptable, in the eyes of the gaming community) option? As the new kid on the block, every little decision can be critical and have huge repercussions.
Conversely, Blizzard is the established, grizzled veteran. If Wolcen Studio is a child in elementary school (age-wise), Blizzard is legally voting, renting cars, and whatever else adults theoretically get the privilege of doing when they approach 30. We are not even considering the Activision side of the house! But, as a staple game studio, Blizzard has resources — lore keepers and lifetime developers and worldwide infrastructure. The D3 launch was problematic, with the actual server load completely overwhelming the Battle.Net authentication servers, but within 48 hours, they had the infrastructure issues stabilized. Meanwhile, we're a week into Wolcen availability, and players remain concerned their stash or even characters will be missing. I am not even touching on the fundamental gameplay issues from either title here.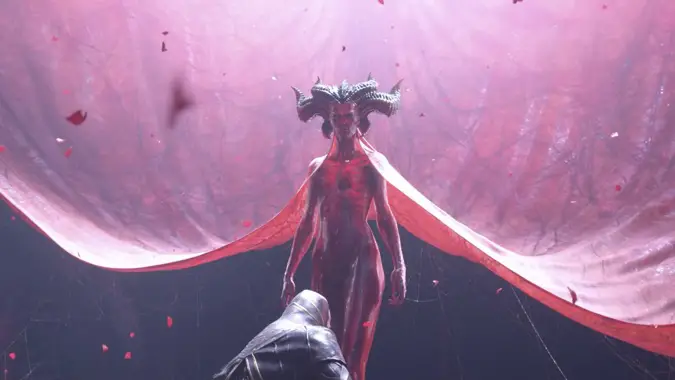 So, what about Diablo 4?
Most of the above comparisons are to the pre-existing games in the Diablo franchise, with a straightforward reason: we just found out about D4 in an official capacity 3.5 months ago. We know D4 is not going to be in our grabby little hands anytime soon. How can Wolcen even come close as a hazard to D4? In short: it was built with additional growth in mind. More acts are coming, more content, more features. It's new, and new stuff will keep being added to it to continue growing the game as a whole. Better or worse, it'll be in the spotlight for a while to come. Maybe bringing in Rod Fergusson to head up Diablo will be tactically advantageous, as he's coming in with a lot of open-world experience. Or perhaps Wolcen will not interfere with the release of D4 in the slightest, as it already drew much positive feedback from the BlizzCon demo — and really who can argue with Lilith in a blood cape.
Regardless, we've got a new D3 Seasonal Theme coming soon and a lot of beautiful adventures to explore in Wolcen. You'll find me in both titles, wondering if I should try to fit sleep in anytime soon.