Heroes of the Storm free hero rotation and sales for August 25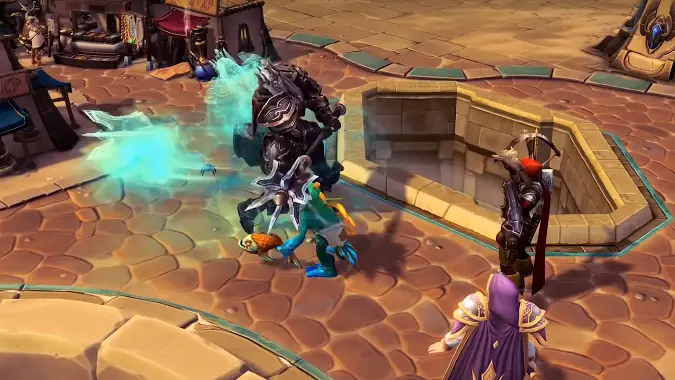 Every week Heroes of the Storm has some heroes you'd usually have to pay for that you can play for free in the free hero rotation, plus a number of heroes and skins on sale in the weekly sale. It's a great way to try out new heroes without committing to buy, as well as grabbing new heroes, skins, and mounts at bargain prices — so without further ado, let's take a look at what this week's rotation brings.
For the first time we're seeing recently-released warrior Leoric joining the freebies (though only for players level 15 and up), plus some strong healing options in Li Li and Rehgar. For those just wanting to dish out the damage, though, there's Gazlowe, Kerrigan, and the recently-buffed Sgt. Hammer. All-in-all, it's a well-balanced week.
We'll start out  this week's free heroes:
If you need a starting point, check out our general assassin guide, specialist guide, support guide, and warrior guide for quick rundowns on each hero.
If you're in the market for new heroes or skins, here's what's on sale this week:
I polled our team of Heroes players to get some thoughts on what the rotation means for players this week:
Alex: Gazlowe is great for pushing lanes. With the right build, he can also solo all of the merc camps — including the boss. However, don't do it just to show off. Mercs aren't always useful. Gazlowe never, ever participating in lanes or team fights is a huge detriment and mercs don't make up for it.

Mitch: Leoric. Is. Not. Murky. His deaths count as a full death to the other team, so you still need to be very careful when playing as him. If you don't get yourself in a safe spot before resurrecting, you'll just give the enemy team more and more easy kills and your team will probably say mean things as a result.

Dan: Wait, what? Leoric on free rotation?

Anna: This week features a lot of characters that are kind of difficult for casual players to pick up. Hammer, Gazlowe, Leoric and Kerrigan are likely to pose some difficulty. Hammer just got a decent buff, which should help, but there's only so much help you can get against overextending.

Dan: Li Li is ez mode support so she's an easy pick to knock out a daily. Go with Rehgar if you want more of a challenge. Sgt. Hammer and Leoric both fall into the "shines when played well and exp feeder to the other side when not" category. That being said, I've seen some excellent Sgt. Hammer play in the past few weeks and will be trying her out extensively.
This week's freebies and sales should go live on Tuesday afternoon at 2:30 PST / 5:30 EST — until then, we'll see you in the Nexus!