Fun things to do while you wait in a Shadowlands login queue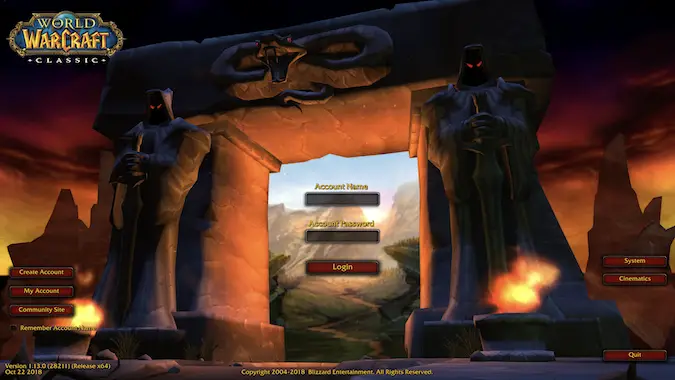 Ah, expansion day in World of Warcraft! Months of delayed anticipation culminating in a new world with new quests, new lore, and new experiences! Unlike the major patches, there's no reason to have a downtime ritual as the new expansion will open magically for all logged in without any issues or disconnects — we pray. That said, a wise person once said "Hope for the best, but plan for the worst" and in that spirit here are some fun things to do while waiting for the 600 people in front of you to get disconnected so that you can get back in.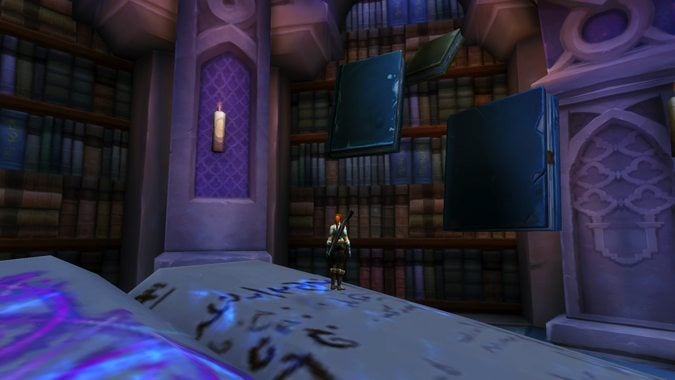 "What do you read, my lord?" "Words, words, words."
Part of the problem with a login queue or unscheduled downtime is that you never know how much time you actually have available. So while it makes sense to suggest reading the Shadowlands prequel novel Shadows Rising, the likelihood is that you won't have enough time to read it. Fortunately, Blizzard just released a new short story We Ride Forth that takes place in the aftermath of the trailer and while I expect a good amount of the information in it to be covered in the opening quests, it's extremely well-written and worth the read.
If you've already read We Ride Forth or are just sick with anticipation for the release of World of Warcraft: Exploring Azeroth: The Eastern Kingdoms on Tuesday, Blizzard also released a prequel adventure to that book titled Terror by Torchlight, featuring Flynn Fairwind and Matthias Shaw.
Unfortunately, we didn't get any comics for Shadowlands, but if you're in the mood for them Blizzard released a hardcover collection of all previously published comics since Warlords of Draenor. While they didn't all age well, Fault Lines never fails to bring a tear to my eye.
Since you're going to spending the next several weeks of your life immersed in Shadowlands, you may want to look elsewhere for your reading. Last week, Wizards of the Coast released Tasha's Cauldron of Everything, an excellent new set of subclasses, character creation tools, and inspiration for the DM.
If you're a Brandon Sanderson fan and haven't had a chance to tackle his latest release from the Stormlight Archive, Rhythm of War, there is a novella called Dawnshard that takes place beforehand. If we do have the time to read Rhythm of War while waiting to get into the game then Blizzard and us have greater worries.

Well, since you're sitting at your computer anyway…
Of course, not everyone is big on reading, and prefers to be playing other games while waiting on the login queue. Fortunately, October and November are when many new games are released and existing games updated. While 2020 has resulted in some notable delays, there's plenty of gaming still to be had.
Hearthstone had a major update two weeks ago, adding new game modes and a progression system alongside the new Darkmoon Faire expansion.  Duels have been popular, although many of us are still getting used to the format.
Not to be outdone by its sibling franchise, Overwatch is currently running Symmetra's Restoration Challenge through the remainder of the month. While it's a smaller update, it does tie in nicely with Stone by Stone, an original Overwatch short story by Christie Golden.
If you want to play some MMOs while you wait, Guild Wars 2 — which just announced a new expansion for 2021 — last week released part one of the four part finale to the Icebrood Saga. While Final Fantasy XIV isn't due to release patch 5.4 until early December, the most recent update greatly expanded their free trial, allowing you to level to 60 and take advantage of Heavensward content, races, and jobs. Note that FFXIV free trials end as soon as you apply an expansion or subscription to the account, so make sure you accomplish all your under-60 goals before continuing your journey.
Blizzard isn't the only publisher releasing new content for existing franchises. Within the past week alone, Civilization VI revealed the Babylon Pack, American Truck Simulator added Colorado to its route map, and the immensely popular Animal Crossing released its winter update.
Speaking of games that are abbreviated AC, the Assassin's Creed franchise released Valhalla earlier this month to some really strong reviews, so if you've ever wanted to take part in a Viking Rap Battle, now's your chance.
While not out yet, Star Wars Squadrons announced a December content update which includes the popular B-wing and Tie Defender ships. Frankly I'm just shocked an EA game is providing a free content update so I feel compelled to mention it.
Last but not least, I have to give a shoutout to Hades which is an extremely entertaining game that is getting raves not only for its gameplay but also for its humor and the ability to pet Cerberus.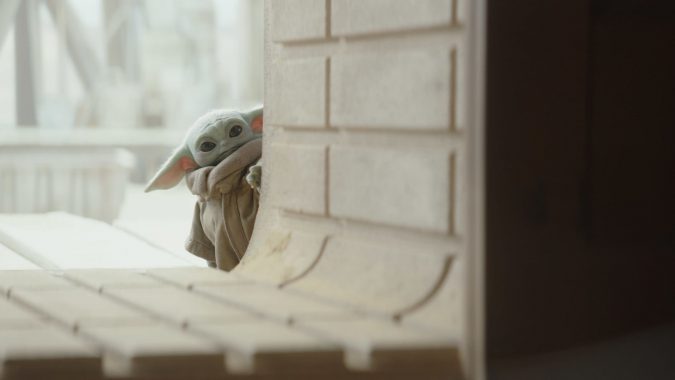 "But Kalcheus," you ask, "what if I just want some mindless entertainment?"
Ok fine, sometimes we all just want something we can watch on one monitor while staring at the queue on the other. If you already watched trailers while waiting for 9.0.1 like I did, it might be a good time to re-watch the Afterlives shorts in anticipation of experiencing the Covenant content directly.
If you expect the downtime to last longer than it takes to watch Afterlives, might I recommend the Mandalorian? While not the perfect Star Wars adaptation in my mind, it's still an enjoyable time, and let's face it, Baby Yoda is super-cute.
One final thought: If none of these ideas interest you and you just want to chat about Shadowlands, Monday's Queue will have a lively discussion going on until everyone is in, so why not come chat with other fans there? I know I'll be there.
Well there you have it, I hope I've given you ideas of how to spend your spare time during the release of Shadowlands, but more importantly, I hope none of us end up needing it. Fingers crossed!