WoW
Mar 11, 2019 10:00 am CT
Everything you should — or can — do when patch 8.1.5 goes live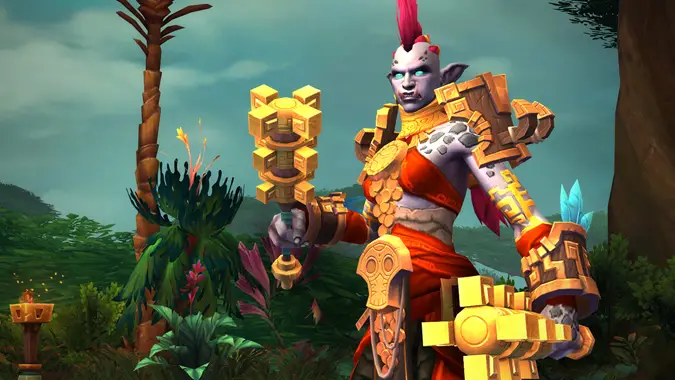 The latest World of Warcraft patch arrives tomorrow, and brings with it a host of new features (and a couple removed ones). So what should you do when you log in? Turns out, you have your choice of activities. Let's break them down, shall we?
Upgrade your Heart of Azeroth
Go see Magni. Like, right away. There's a new quest scenario with Magni's efforts to try to heal Azeroth, and at the end you get a quest turn-in to upgrade your Heart of Azeroth by 10 item levels. This one isn't account-wide, so you'll need to do it on every alt — but Wowhead assures that it is a relatively short quest.
Unlock Kul Tiran Humans and Zandalari Trolls
Kul Tiran Humans and Zandalari Trolls will finally be out on when the patch hits. If you've met all the requirements to unlock them, you'll still need to go through the recruitment scenario to officially welcome them to your faction before you can hop over to the character creation screen. We went through every step with pictures for the Zandalari recruitment scenario and the Kul Tiran recruitment scenario. Don't know what you need to unlock everything? Check out our quick guide on unlocking any of the Allied Races.
Upgrade your Heirlooms to scale to level 120
Heirloom costs have been dramatically reduced in the patch, and two new upgrades have been introduced to provide an experience boost all the way to level 120. This will be massively helpful for anyone leveling their new characters.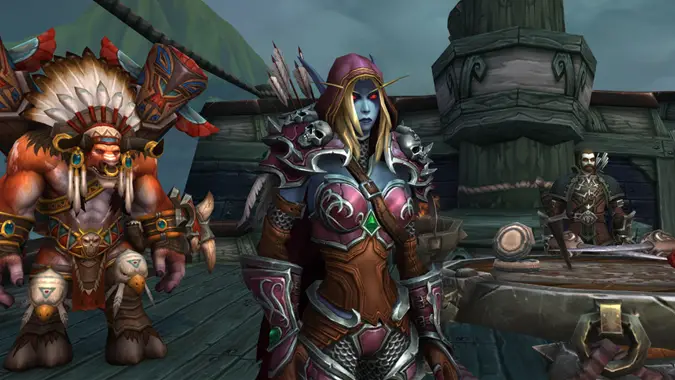 Embark on the latest installment of the War Campaign
The War Campaign continues. The Alliance are dealing with the aftermath of their attack on Dazar'alor, while the Horde struggles with the morality of raising one of Kul Tiras' beloved sons as an Undead. Play through the new questline to see the intrigue and how each faction reacts to an unexpected visit.
Get a Tool of the Trade for crafting professions
New profession quests are available that give each crafting profession a unique "Tool of the Trade" with different effects. To start these, you have to be level 120 and skill capped in your profession at 150 skill points. Just visit your particular profession trainer in Boralus and Dazar'alor to pick up the initial quest.
Collect new pets
A slew of new pets are available for the collecting. One is a follow-up regarding two characters in Christie Golden's Before the Storm. The Horde and Alliance have slightly different versions of the quest, searching for different individuals, but the reward is the same. For all of your hard work, you get Feathers the mechanical parrot.
We also get the sixth edition of Raiding with Leases, this time for the Pets of Pandaria. You can raid Mogu'shan Vaults, Terrace of Endless Spring, and Heart of Fear for the new pets. The final reward for collecting every pet is a cute little Sha-ling called Happiness, a nod to the fan-created Sha of Happiness.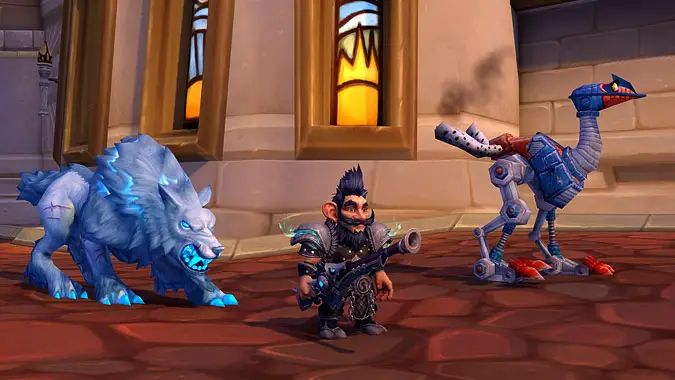 Hunters, tame your old friend Hati
Beast Mastery Hunters can have Hati once again. The Image of Mimiron will pop up in Boralus and Dazar'alor with the starting quest to go tame the Spirit Beast. Once you play through the scenario and acquire Hati, you can then tame all five Legion versions of Hati, as well as a new version. On the PTR, Wowhead notes that different appearances of Hati were all available no matter what Artifact appearances you had acquired in Legion. It is unknown if this will be the same when the patch releases on live, though. In addition, Hunters can visit Clockwerk to purchase accessories for Hati, like a fez or the ability to use Hati as a mount.
Get a toy from Xal'atath, and maybe doom the world
Xal'atath, the sneaky knife formerly carried by Shadow Priests, has even more of a mind of her own. A medallion will drop from Naga, possibly during the new Naga invasion, and Xal'atath is the only way to find out more information. The questline sets up our entry into the Crucible of Storms raid by revealing increased activity from the Naga and involvement by N'Zoth. At the end of the questline, you can get a new toy… but at what cost? [Editor's note: This is totally okay. Please do this for Knaifu. Thanks!]
Say hi to Stan Lee
When Stan Lee passed away, Blizzard immortalized him in-game for his contributions to the world of comics. You can find "Stanley" wandering around Stormwind Keep. He periodically shouts "Excelsior!" which is a nod to Stan's use of the word as his life motto and catchphrase. There are a couple other versions of the NPC — including a Horde-clad version — but their locations are unknown.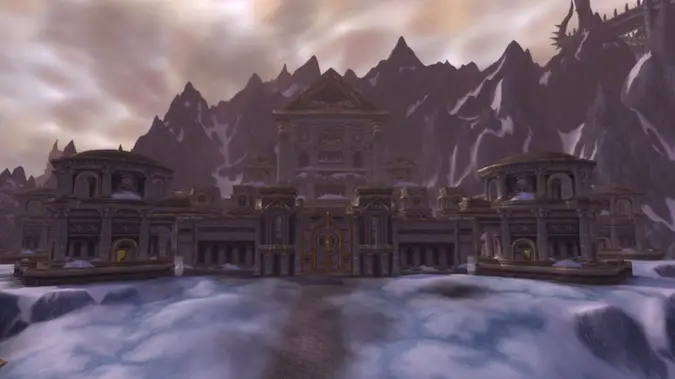 Queue up for new PVP — from Wintergrasp, to updated versions of AB and WSG, to Comp-Stomp Brawls
Get ready for the return of Northrend's iconic PVP stage. Wintergrasp has been revitalized and remastered as a new 40v40 Epic Battleground. For all the Wrath veterans, tactics and achievements are all the same for defending or assaulting the fortress. For the first week of the patch, Wintergrasp is available as a Brawl, going to standard battleground queue after. The new Brawl, Comp Stomp in Arathi Basin, will start the following week.
Speaking of Arathi Basin, it has been newly remastered, along with Warsong Gulch. The two classic battlegrounds now have updated graphics to make them feel a little more current, but without changing that old school feel.
Visit the Brawler's Guild
The Brawler's Guild is returning in patch 8.1.5 after a long absence since Legion. Find a Blood-Soaked Invitation from opposite faction enemies in Kul Tiras and Zandalar to get entry into the guild. New enemies and rewards are here, as well as a special mystery within the Brawler's Guild that only you can uncover. The reward for being a super awesome detective is Bruce, the new Brawler's Guild mount.
Update your WoW Companion App
Hey, the WoW Companion App for mobile finally gets an update. We've been waiting for app content ever since the Remote Auction House and Mobile Armory were shut down and the new app launched with missing features. The update includes the much awaited calendar and social features. The description is vague, but based on how the old Mobile Armory app included guild chat, the new social update could possibly include guild chat and/or communities chat. It also includes support for the new World Quests so that your daily grind is never far away.
Patch 8.1.5 is going to be a big patch, even for being labeled as one of Blizzard's "minor" patches. What's the first thing you plan to do when it goes live?