Heroes of the Storm free hero rotation and sales for October 13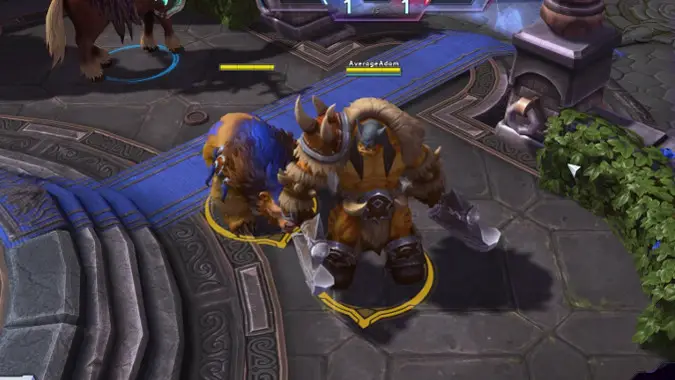 Every week Heroes of the Storm has some heroes you'd usually have to pay for that you can play for free in the free hero rotation, plus a number of heroes and skins on sale in the weekly sale. It's a great way to try out new heroes without committing to buy, as well as grabbing new heroes, skins, and mounts at bargain prices.
This week's free hero rotation features the first appearance of Rexxar, to the dread of many of us at Blizzard Watch who are wary of queues filled with players stumbling through learning this somewhat complicated Warrior. But the real excitement is in this week's skin sale, which features a range of skins appropriate for Halloween — including everyone's favorite, Pajamathur:
Upon occasion reality appears unsuitable. Desire for absence occurs. Inhibit ocular reception. Internally visualize. Possible for perception of current location to alter. Make dreams come true.
Who can say no to a character like that, after all?
And, as ever, we'll kick off with a haiku about this week's lineup from Mitch:
Nazeebo throws things.
Rexxar with bear attacks foes.
Tassadar? ….FORCE WALL!
Now, on to this week's free heroes:
If you need a starting point, check out our assassin guide, specialist guide, support guide, and warrior guide for quick rundowns on each hero.
If you're in the market for new heroes or skins, here's what's on sale this week:
Our team had some thoughts on this week's free lineup:
Dan: I think the Heroes crew are all in the fetal position in anticipation of newbie Rexxars in their Qms
Mitch: Compared to most Warriors, Rexxar is probably the furthest away from actually feeling like a "Warrior." Rexxar himself is incredibly squishy and even Misha can't always take as much of a hit as, say, Muradin or Anub'arak. Blizz added another control mechanism recently on his "1" button — I ended up re-binding this to something that was easier to click because it's very useful in moving Misha if you need to. Still, for someone brand new to Rexxar or multi-task heroes, I'd recommend starting off just getting a feel for how his trait (D) works. If it's set to attack mode, Misha will ONLY attack whatever target Rexxar attacks, and won't stop until Rexxar gets too far away (a distance which was significantly increased in the patch).
For this reason, it is very important that players remember to hit "D" to make Misha follow any time they start to retreat. I ended up doing a couple all-beginner AI matches (including teammates) to get the hang of Rexxar and slowly ramped it up once I felt comfortable (beginner –> adept –> expert –> real people teammates –> quick match). Rexxar can be really good at soloing merc camps if you talent him to keep Misha up. It's not always the fastest, but against the mercs, Misha can survive almost anything (including a boss, if played right).
Dan: Raynor and Jaina are two of the easiest Assassins to play. Shoot enemies from afar, don't get caught out of position, and you'll be fine. Muradin is currently one of the best tanks in the game due to his stuns (which can help peel off enemies attacking your teammates), dwarf jump for escape and Avatar ultimate that helps him immensely in team fights. Tassadar recently got some shield buffs, but his Archon ultimate took a big DPS hit in the last patch — but he's still effective as a secondary support. Finally, if you get on a team with a player who has never played Rexxar before…well, good luck with that.
Matt: Raynor's been my go to in ranked so far having climbed from my placement matches straight into rank 30. Keep his Inspire (W) active when you're near your team so they can benefit. If you select Raynor's Raiders (R) as his ultimate, you can always re-target the Banshees which is great for chasing down weakened opponents to finish them off.
Anna: Raynor does consistent DPS that scales very well, and has that built-in auto healing. I prefer Jaina in general, because Raynor doesn't have a ton of AOE and destroying minion waves with a single spell in midgame makes her feel powerful — but she's far more fragile so you have to watch yourself, especially if the opposing team has a character like Nova.
This week's freebies and sales should go live on Tuesday afternoon at 2:30 PST / 5:30 EST — until then, we'll see you in the Nexus!