Everything you need to know about BlizzCon 2016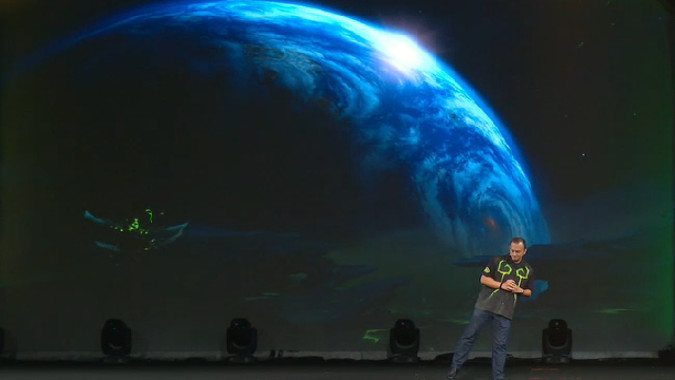 If you had better things to do on BlizzCon weekend, that's okay, because we have all the news from the con all in one place. While virtual ticket holders can stream the weekend's panels to catch up, you could also read this post to find out everything you need to know.
And with that, we'll see you next BlizzCon, people!
World of Warcraft
Patch 7.1.5 is coming to the PTR soon with:

Mists of Pandaria Timewalking, including all six original Pandaria dungeons.
An updated Brawlers Guild with dozens of new bosses, raid-sized rumbles, and new rewards.
A selection of new micro-holidays, like Ahn'Qiraj Remembrance Day and Boat Day (which Watcher described as "Azeroth Spring Break").
Class updates, including some returning abilities: for example, traps are back for all Hunters (though Survival Hunters will be the trap experts).

Patch 7.2 will be next, with:

The Tomb of Sargeras raid, featuring nine bosses, including the Fallen Avatar of Sargeras and Kil'jaeden.
The Cathedral of Eternal Night dungeon, which leads you up the Tomb of Sargeras to fight four bosses.
Our (hopefully) triumphant return to the Broken Shore, with new class order quests, the Armies of the Legionfall faction, and the ability to build a foothold on the Broken Shore, customizing it to unlock different types of gameplay.
Legion invasions in the Broken Isles.
Flying with Broken Isles Pathfinder Part 2, and new class-specific flying mounts.
Like most other Blizzard games, WoW is getting PVP Brawls.

Patch 7.3, where we're taking the fight to the Burning Legion and heading to Argus.
Most of this was covered in the Legion what's next panel, so read the liveblog of the whole thing to catch up with all the details, the Legion retrospective liveblog for more on the development process, and the WoW Q&A liveblog for a grab-bag of developer thoughts. We also have a look at how WoW's designers create zones.
Overwatch
For more details, read our liveblogs of the Overwatch panel and the Overwatch Q&A.
Heroes of the Storm
Varian Wrynn seems like a natural fit for Heroes, but Ragnaros? But both new heroes are coming to the game soon: expect Varian next week (he's on the PTR now) and Ragnaros this December. You can check out our hands-on, but here are the basics (with more details in our Heroes deep dive liveblog):

Varian is the game's first multi-class hero: he's both an Assassin and a Warrior. Think of him as a World of Warcraft Warrior: his abilities and talents can make him Arms, Fury, or Protection. Appearence-wise, he'll have a Master skin inspired by King Llane in the Warcraft movie and a Lo'gosh skin.
Playing Ragnaros should make you feel like you're the raid boss: he has a standard hero form but can also turn into the raid boss you're used to and take over keeps and forts. While he's stationary, he's a lot more powerful — adding gameplay elements that could really shake Heroes up. Oh, and he has a cute as heck Li'l Ragnaros skin. We need it.

In addition to new heroes, Kharazim and Zeratul are both getting reworks — now live on the PTR.
The new Blackheart's Revenge brawl is also up on the PTR. We have a hands-on with this new brawl map.
The Haunted Mines map is coming back with some changes.
Hearthstone
Looking for a grab-bag of developer insight? You'll want to read our Hearthstone Q&A liveblog.
Diablo
It's a blast from the past as Diablo 2's Necromancer joins the Diablo 3 lineup, coming in the Rise of the Necromancer DLC sometime in 2017. Read up on our first look at the class as well as our hands-on impressions.
The Darkening of Tristram event will recreate Diablo 1 in Diablo 3. You'll be able to play it this January for the game's 20th anniversary — and it will be packed with new goodies to grab.
An all-new Armory that lets you save and swap gear, talents, and more with a single click, coming in 2017.
Seasons are coming to consoles in 2017.
Two new Adventure Mode zones: Shrouded Moors and Temple of the Firstborn.
For more from the Diablo team, check out our liveblogs of the 20th anniversary panel (including Necromancers, the Darkening of Tristram, and the Armory and the developer Q&A (including seasons, new zones, and Greater Rift changes).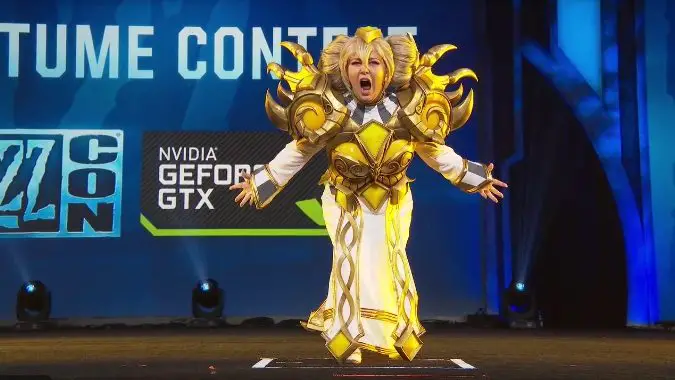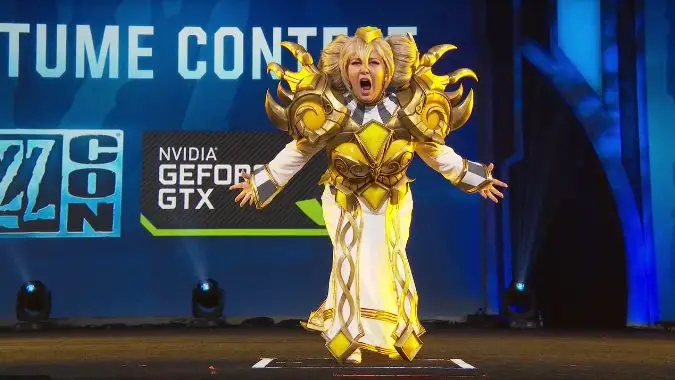 BlizzCon