The biggest announcements to come out of BlizzConline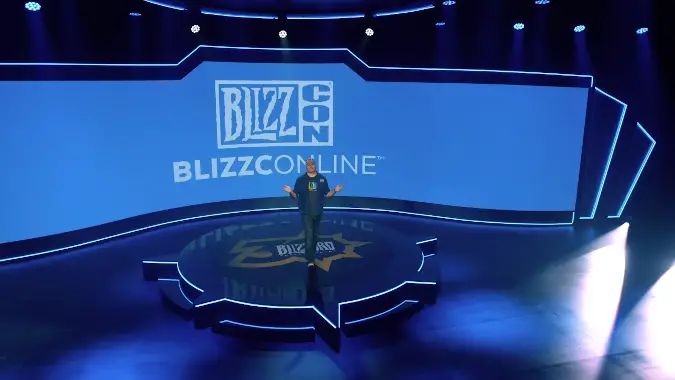 BlizzConline was not exactly like your usual BlizzCon, but despite being a completely online event with no audience presence, it was still chock-full of juicy new information for most major Blizzard franchises — and even some unexpected minor ones.
Whether you watched it or not, it's likely that not everyone was able to catch everything that happened during the event, since there was so much going on at the same time. But fret not, dear reader, for here is every major announcement from BlizzConline that you need to know about.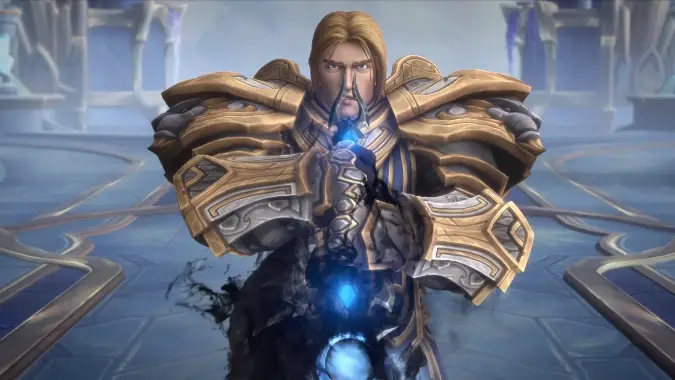 World of Warcraft moves into the future and the past simultaneously
Blizzard's MMORPG franchise was, as usual, one of the cornerstones of the convention, getting an enormous amount of attention. There were a few very big announcements for World of Warcraft, both for its retail version — with a new major patch (and some extremely impactful story moments) — and for its Classic counterpart, which finally advances into the territory of a new expansion.
The Chains of Domination come to the Shadowlands
Patch 9.1 Chains of Domination has been announced, with major story events to stir things up. We get to see what comes out of those fateful encounters between Anduin and Sylvanas in a shocking trailer. Directly following those events, we move into new content in the Maw, which gets the brand-new subzone of Korthia added to it, as well as seeing many quality of life improvements. As the four Shadowlands factions leap into the Maw and begin to re-shape it, you will finally be able to mount in there, and even to get rid of the Eye of the Jailer, essentially turning the place into a much less hellish, much more "regular" zone.
There is also, of course, a new raid, called Sanctum of Domination featuring many of our favorite denizens of the Maw and Torghast — as well as a few very big name characters — as bosses. And the Brokers also participate on this patch, as they are the hosts of the new mega-dungeon, Tazavesh, the Veiled Market.
Other noteworthy features coming with Patch 9.1 include the ability to fly in the four original Shadowlands zones, and some brand-new Covenant armor sets which are independent of armor type.
Are you prepared for Burning Crusade: Classic?
It's time for WoW Classic to advance into its first expansion. Burning Crusade: Classic will be coming in 2021, to the delight of many fans of the earlier expansions of the game. But that doesn't mean that the previous "vanilla" version of the game is being abandoned: it will still exist, in its own dedicated servers, called "Classic Era" servers.
And what's more, you'll be able to select if you want to play on Classic or Burning Crusade servers, but there will also be a third option. A brand-new character service will be added, allowing you to clone your existing WoW Classic character, keeping one copy on the Classic Era servers, and another on the Burning Crusade servers. Once Burning Crusade: Classic is released, there will be effectively three different live versions of WoW at the same time, and all three will be accessible with the same subscription.
Much like WoW Classic before it, Burning Crusade: Classic will also see its content being released on phases. And also as was the case with the previous version, it will feature as few changes as possible — but there will be some changes, such as the addition of cross-faction Paladin Seals.

Diablo is darker and grittier than ever, for generations old and new
Stay awhile and listen: Much like with World of Warcraft, there were a lot of very big announcements for the Diablo franchise.
A new class was announced for Diablo 4: the Rogue
We finally have a new class for Diablo 4! The Rogue enters the game — or, rather, returns from the first game, when it was originally playable. Much was already announced for this class, and we already have been given a small taste of how it will play, as well as of what will be its defining feature that differentiates it from the other classes: the talent specializations.
Furthermore, we got some smaller pieces of new for the game, such as the fact that our mounts will be customizable, and that the game will feature cross-play — meaning that you might, for instance, pick up your PC character on the Switch, or any other platform, at any point, keeping progress intact between them!
Diablo 2 will be resurrected for a new generation
The minions of hell grow stronger! Diablo 2 Resurrected has been announced, and the many, many fans of that title around the world rejoiced, and cracked their knuckles at the prospect of slaying demons again. The rumors about this title had been growing strong for a while, and they were true.
Many details were announced for it, such as the fact that it will feature cross-progression, will preserve many of the same original modes — and most original gameplay elements as well, and that graphically it will be a marvel to behold. The 3D models are being upgraded, but much care is being poured into them to preserve the feeling of the original game (as you can see in our galleries). In addition to that, all the unforgettable cinematics from the original game are being completely redone!
But we haven't forgotten about Diablo Immortal!
The mobile MMO version of Diablo also had a small presence at BlizzConline, with small tidbits of info concerning its Paragon system, main hub, seasons (or lack thereof), and how it will handle lag issues. It's definitely good to see this title receiving more and more attention, and no longer being seen as a "joke" by a large part of the community — many players are now genuinely excited to play it.
Hearthstone is about to see a new expansion, big changes, and a Classic version of its own
As was to be expected for anyone who follows the game, Hearthstone is getting a new expansion, called Forged in the Barrens. This set will feature a new keyword called Frenzy, which is like an evolved version of the old Enrage keyword, but with different effects when your minion takes damage and survives (instead of always gaining increased Attack). And outside of Constructed mode, Battlegrounds mode is getting a new tribe added to it: the Quillboars.
Forged in the Barrens is just a part of the Year of the Gryphon that will be starting soon for Hearthstone — and perhaps not even the biggest or most important part of it, since the Core Set is being introduced to the game, in what is perhaps the biggest shake-up it has ever received. Although we already learned about the Core Set — and its Classic format — a few days before BlizzConline itself happened, some new bits of info about it were also announced, such as many card changes, a Hero Power change, and the introduction of Spell Schools as a new mechanic to the game.
A brand-new game mode is also being added to Hearthstone, called Mercenaries. Not much is known about it at the moment, other than that it is going to be primarily a single-player mode (although there will apparently also be a PVP version) with roguelike features, somewhat in the vein of popular games like Slay the Spire and Monster Train. It will also feature RPG-influenced elements, like picking from different heroes to form a party of three, and having those heroes gain new abilities and grow stronger as they overcome challenges in the game.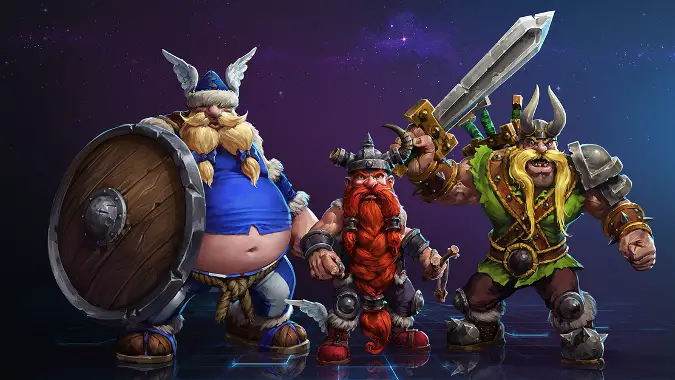 Other Blizzard titles also received some BlizzConline love
If you're an Overwatch fan, this might have been a disappointing iteration of the annual convention. But if you're a fan of Blizzard since the dawn of the company, or just curious about playing some of its oldest titles, there might have been some good news for you.
Almost nothing was announced for Overwatch
Overwatch 2 only got a few small pieces of news. There will be two new PVP maps for it, set in Rome and New York — although we still don't know what types of maps they will be. In fact, Overwatch Game Director Jeff Kaplan even said that not every existing map type will necessarily make the cut into Overwatch 2: there is a possibility that they might replace Assault maps with a new map type.
Other than that, there were details explaining how the new PVE Hero Missions and Hero Progression will work, as well as some details about the Campaign, and changes to the look of a few heroes. But nothing more substantial than that when it comes to big announcements.
Blizzard Arcade Collection
You can now play three of Blizzard's most classic games — The Lost Vikings, Blackthorne, and Rock 'n' Roll Racing — in the 21st century. And since the future is now, those games have been equipped with extremely modern features, such as the ability to Save and Load your game, and to rewind your gameplay for up to 10 seconds.
The Collection is already available on PC, Nintendo Switch, PlayStation 4, and Xbox One. If you purchased any of the three tiers of The Celebration Collection bundle, which came with goodies for several Blizzard titles, you should have already received the PC version of the Blizzard Arcade Collection on your launcher — so make sure to check it out!